Kiana's favorite pieces to travel in
Cole & Dani
I love the Cole Earrings because they are the happy mix of a hoop but a *dangly* earring. The white Czech glass is a fun alternative to those who like pearls. The Dani Necklace was a go-to on my trip to Europe. Lariat necklaces are always a fun way to add a suble elegance to a look.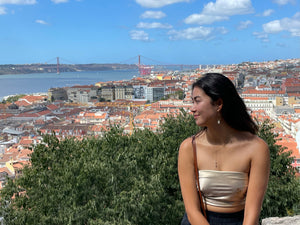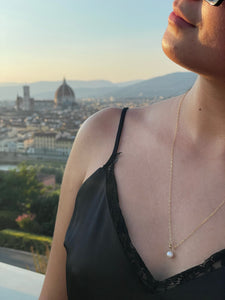 Luna
The Luna Necklace was the perfect necklace to pack because it can be styled so many ways. On my trip, I wore it most often as a regular necklace at 25 inches (great to layer).
Roma & Ebony
I am not sure if I took the Roma Ring off... I love chain rings because you don't feel them on. I recently learned that the chain ring gives you a little extra *wiggle room* when your fingers swell. As for the Ebony Bracelet, this is a forever timeless fav!!
(p.s my partner wore his throughout the entire trip)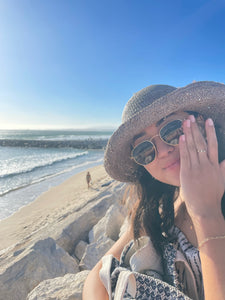 How to build your dream hoop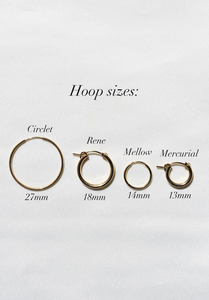 1. Choose your hoop
There are 4 hoop options to chose from. Each hoop varies in size but essentially, Circlet + Mellow and Rene + Mercurial are the same style hoop, just different sizes!
shop now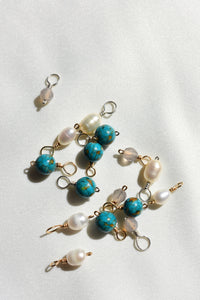 2. Choose your charm
Most hoops come with 3 charm options except for Rene. Theres a special vintage charm for him!
shop now
3. Add on extra charms
All hoop charms are removable so its fun to add on other charms based on the look you are going for that day! Some charms have limited quantity so go build your dream hoop!!
Shop now